LAS VEGAS (KLAS) — A child who was the focus of an Amber Alert issued for Las Vegas and the surrounding areas on Friday was found safe, Phoenix police said Saturday morning.
"Gerardo Barrera was located safe in Las Vegas, Nevada, and plans are underway to reunite him with his family," police said in a tweet around 8 a.m. "Thank you to everyone who called in with information."
Police were looking for a pickup truck with an Arizona license plate on Friday night, sparking the alert.
The child was suspected of being with his uncle, Alfonso Romero Vargas. Police did not say if the child was found with him.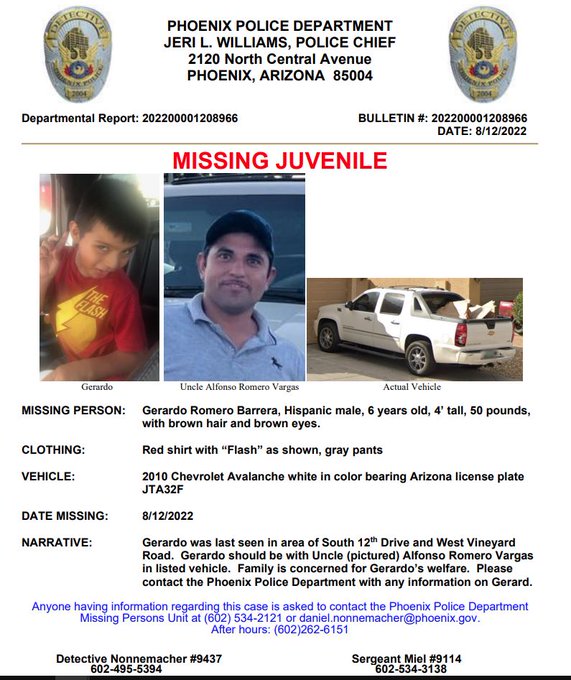 No other information was released.