GlobeNewswire
HEALWELL AI Announces the Commencement of Trading on OTCQX and Receives DTC Eligibility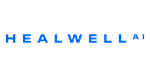 News provided by
HEALWELL AI Inc.
Nov 21, 2023, 9:26 AM ET
HEALWELL's Class A Subordinate Voting Shares will begin trading on the OTCQX® Best Market under the ticker "HWAIF" as of November 21, 2023.
DTC eligibility is expected to increase the accessibility of HEALWELL's stock for U.S. investors.
TORONTO, Nov. 21, 2023 (GLOBE NEWSWIRE) -- HEALWELL AI Inc. ("HEALWELL" or the "Company") (TSX: AIDX), a data science and AI company focused on preventative care, is pleased to announce that it has received approval to begin trading on the OTCQX® Best Market (the "OTCQX") and its Class A Subordinate Voting Shares will begin trading under the ticker "HWAIF" as of November 21, 2023. HEALWELL is also pleased to announce that the Depository Trust Company ("DTC") has made HEALWELL's Class A Subordinate Voting Shares eligible for electronic deposit at DTC. The Company believes that the opportunity to clear and settle trades in its Class A Subordinate Voting Shares on the OTCQX should provide a more seamless experience for its U.S. shareholders.
"This is an exciting milestone for HEALWELL, as we proudly announce our approval to commence trading on the OTCQX® Best Market and our achievement of DTC eligibility. Trading on the OTCQX represents a crucial step forward in our U.S. capital markets strategy, allowing us to expand our reach and enhance accessibility for U.S. investors," said Alexander Dobranowski, CEO of HEALWELL. "The OTCQX is the highest market tier of OTC Markets, and we believe that this accomplishment will aid us in our ambitious growth plans as we facilitate the broadening of our investor community and increase our liquidity in the North American markets."
To qualify for the OTCQX, companies must meet high financial standards, follow best practice corporate governance and demonstrate compliance with applicable securities laws. The OTCQX market includes both multinational companies seeking access to U.S. investors and domestic growth companies. To be traded on this tier, companies must undergo a qualitative review by OTC Markets Group. U.S. investors can find real-time quotes and market information for the Company at https://www.otcmarkets.com/stock/HWAIF/overview. There will be no change to HEALWELL's trading under the TSX Exchange symbol "AIDX".
DTC is a subsidiary of the Depository Trust and Clearing Corporation, one of the world's largest securities depositories. It manages the electronic clearing and settlement of publicly traded companies. A larger number of HEALWELL's securities are now eligible to be electronically cleared and settled which allows a more streamlined process of trading, enhanced liquidity, and the provision of more direct access to investors in the U.S. OTC capital markets.
Dr. Alexander Dobranowski
Chief Executive Officer
HEALWELL AI Inc.
About HEALWELL AI
HEALWELL AI is a health care technology company focused on AI and data science for preventive care. Its mission is to improve health care and save lives through early identification and detection of disease. As a physician-led organization with a proven management team of experienced executives, HEALWELL AI is executing a strategy centered around developing and acquiring technology and clinical sciences capabilities that complement the Company's road map. HEALWELL is publicly traded on the Toronto Stock Exchange under the symbol AIDX. To learn more about HEALWELL AI, please visit: https://healwell.ai/.
About OTC Markets Group Inc.
OTC Markets Group Inc. operates the OTCQX® Best Market, the OTCQB® Venture Market and the Pink® Open Market for 12,000 U.S. and global securities. Through OTC Link® ATS and OTC Link ECN, the OTC Markets Groups connects a diverse network of broker-dealers that provide liquidity and execution services. They enable investors to easily trade through the broker of their choice and empower companies to improve the quality of information available for investors. To learn more about how we create better informed and more efficient markets, visit www.otcmarkets.com.
Forward Looking Statements
Certain statements in this press release, constitute "forward-looking information" and "forward looking statements" (collectively, "forward looking statements") within the meaning of applicable Canadian securities laws and are based on assumptions, expectations, estimates and projections as of the date of this press release. Forward-looking statements in this press release include statements with respect to, among other things: the expected impact of the Company's approval to trade on the OTCQX and its DTC eligibility on the ability of US investors to clear and settle trades in the Company's securities; as well as the anticipated benefits for the Company. Forward-looking statements are often, but not always, identified by words or phrases such as "to become", "improve", "growth", "ensuring", "continue", "anticipated", "expects", "believe", "potential", "future", "consider", "result in", "increase", "deliver", "emerging", "plan", "position", "opportunities", "expansion", "exercise", "ensure", "achieve", "acquire", "complete", "satisfy", "entitle", "subject to" or variations of such words and phrases or statements that certain future conditions, actions, events or results "will", "may", "could", "would", "should", "might" or "can" be taken, occur or be achieved, or the negative of any of these terms. Forward-looking statements are necessarily based upon management's perceptions of historical trends, current conditions and expected future developments, as well as a number of specific factors and assumptions that, while considered reasonable by HEALWELL as of the date of such statements, are outside of HEALWELL's control and are inherently subject to significant business, economic and competitive uncertainties and contingencies which could result in the forward-looking statements ultimately being entirely or partially incorrect or untrue. Forward looking statements contained in this press release are based on various assumptions, including, but not limited to, the following: the stability of general economic and market conditions; HEALWELL's ability to comply with applicable laws and regulations; HEALWELL's continued compliance with third party intellectual property rights; and that the risk factors noted below, collectively, do not have a material impact on HEALWELL's business, operations, revenues and/or results. By their nature, forward-looking statements are subject to inherent risks and uncertainties that may be general or specific and which give rise to the possibility that expectations, forecasts, predictions, projections, or conclusions will not prove to be accurate, that assumptions may not be correct, and that objectives, strategic goals and priorities will not be achieved.
Known and unknown risk factors, many of which are beyond the control of HEALWELL, could cause the actual results of HEALWELL to differ materially from the results, performance, achievements, or developments expressed or implied by such forward-looking statements. Such risk factors include but are not limited to those factors which are discussed under the section entitled "Risk Factors" in HEALWELL's most recent annual information form dated March 31, 2023, which is available under HEALWELL's SEDAR+ profile at www.sedarplus.ca. The risk factors are not intended to represent a complete list of the factors that could affect HEALWELL and the reader is cautioned to consider these and other factors, uncertainties and potential events carefully and not to put undue reliance on forward-looking statements. There can be no assurance that forward-looking statements will prove to be accurate, as actual results and future events could differ materially from those anticipated in such statements. Forward-looking statements are provided for the purpose of providing information about management's expectations and plans relating to the future. HEALWELL disclaims any intention or obligation to update or revise any forward-looking statements whether as a result of new information, future events or otherwise, or to explain any material difference between subsequent actual events and such forward-looking statements, except to the extent required by applicable law. All of the forward-looking statements contained in this press release are qualified by these cautionary statements.

For more information:

Pardeep S. Sangha
Investor Relations, HEALWELL AI Inc.
Phone: 604-572-6392
ir@healwell.ai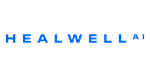 NOTE: This content is not written by or endorsed by "KLAS", its advertisers, or Nexstar Media Inc.
For inquiries or corrections to Press Releases, please reach out to GlobeNewswire.