GlobeNewswire
First Quantum Provides Update on Cobre Panama Operations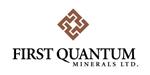 News provided by
First Quantum Minerals Ltd.
Nov 20, 2023, 6:00 AM ET
(In United States dollars, except where noted otherwise)
TORONTO, Nov. 20, 2023 (GLOBE NEWSWIRE) -- First Quantum Minerals Ltd. ("First Quantum" or "the Company") (TSX: FM) today announced that its subsidiary, Minera Panamá S.A. ("MPSA"), has further ramped down operations at Cobre Panama to one remaining ore processing train. Without shipments arriving at the mine's Punta Rincón port, it expects to run out of supplies for the on-site power plant during the week commencing November 20, 2023.
The ongoing presence of an illegal blockade of small boats at the Punta Rincón port continues to prevent the delivery of supplies that are necessary to operate the power plant. Local law enforcement authorities are present and continue to monitor and assess the situation in order to achieve a return to normal maritime operations. If the illegal actions continue to prevent the delivery of supplies necessary to operate the power plant, MPSA will ramp down the remaining processing train this week and temporarily halt production. The safety and well-being of the Cobre Panama workforce, of which approximately 90% are Panamanian and have been trained and developed by First Quantum, is the Company's priority.
With respect to the lawsuits admitted by the Supreme Court of Panama alleging the unconstitutionality of the recently enacted Law 406, which approved MPSA's revised concession contract, the Secretary General of the Supreme Court has stated that plenary sessions of the court will sit from November 24, 2023 and remain in session until a ruling is delivered in the shortest possible timeframe.
The Company also reports that MPSA, in accordance with its contractual obligations to the Republic of Panama, made a tax and royalty payment on November 16, 2023 of $567 million in respect of the period from December 2021 to October 2023. This payment is one of the largest ever tax and royalty payments in the history of the global copper mining sector and is the largest fiscal payment ever made in Panama.
Further to these significant tax and royalty payments, the mine accounts for over 2% of Panama's total working population and makes payments to Panamanian suppliers of almost $20 million a week. The overall economic contribution of the mine to the State of Panama is estimated at more than $50 million per week, equivalent to around 5% of annual GDP, if the mine is able to continue operations.
First Quantum wishes to reiterate its willingness to open new forums of dialogue to address the concerns of diverse sectors of society, in order to create lasting relationships based on respect, cordiality, understanding, and mutual benefit. The Company continues to reserve all its local and international legal rights in regards to developments in Panama.
Further information about Cobre Panama:
For the past 25 years, MPSA has developed and operated the Cobre Panama mine. The development of the mine has been governed by a Concession Agreement contract first signed by the Republic of Panama and MPSA in February 1996 and approved by contract law 9 by the National Assembly in February 1997. On the basis of that contract, Cobre Panama has invested US$10 billion in the mine and associated infrastructure, including a power plant, cross-country transmission lines, roads and a port.
Cobre Panama has also developed substantial community outreach and environmental mitigation programs, both during the construction phase of the mine and since commercial operations commenced in September 2019. The mine is governed by an Environmental and Social Impact Assessment approval which stipulates 371 obligations in regards to stewardship of the mine, communities and the environment, for example the requirement to provide ongoing reforestation of 11,175 hectares of forest in Panama. To date, the mine has impacted around 3,000 hectares for mining activities whilst it has completed reforestation of some 4,200 hectares throughout Panama, and provides support programs for more than 200,000 hectares of protected areas, almost 20% of Panama's total protected areas.
Following a Supreme Court decision in late 2017 and at the request of Panama, MPSA engaged in an extensive process to renegotiate the terms of the Concession Agreement, which took more than two years. The Company and Panama agreed to a new Concession Agreement contract in March 2023 which, following due public consultation and regulatory signoff, was approved by contract law 406 by the National Assembly on October 20, 2023.
For further information, visit our website at www.first-quantum.com or contact:
Bonita To, Director, Investor Relations
(416) 361-6400 Toll-free: 1 (888) 688-6577
E-Mail: info@fqml.com
CAUTIONARY STATEMENT ON FORWARD-LOOKING INFORMATION
Certain statements and information herein, including all statements that are not historical facts, contain forward-looking statements and forward-looking information within the meaning of applicable securities laws. The forward-looking statements in this news release include statements as to the expected date on which supplies for on-site power generation will run out, the institution of a care and maintenance program at Cobre Panama, reduction of employment levels at Cobre Panama, and the Supreme Court of Panama sitting from November 24, 2023 until delivery of a ruling on unconstitutionality lawsuits with respect to Law 406. With respect to forward-looking statements and information contained herein, the Company has made numerous assumptions, including as to the sufficiency of remaining supplies for on-site power generation, the impact of a continued blockade of Punta Rincon on Cobre Panama's operations, production and workforce requirements and timing of a plenary session of the Supreme Court of Panama. Forward-looking statements and information by their nature are based on assumptions and involve known and unknown risks, uncertainties and other factors which may cause the actual results, performance or achievements to be materially different from any future results, performance or achievements expressed or implied by such forward-looking statements or information. These factors include, but are not limited to, the duration of the illegal blockade at Punta Rincón and resulting impacts on operations, production and workforce requirements at Cobre Panamá, the political and social situation in Panamá; the timing, outcome and legal effect of judicial processes (including with respect to the unconstitutionality lawsuits); potential political, legal, social and environmental challenges; and events generally impacting global economic, political and social stability. There may also be other factors that cause actual results, performance, achievements or events not as anticipated, estimated or intended, including the risks, uncertainties and other factors discussed in the Company's Annual Information Form. The Company undertakes no obligation to reissue or update forward-looking statements or information as a result of new information or events after the date hereof except as maybe required by law.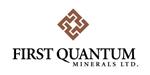 NOTE: This content is not written by or endorsed by "KLAS", its advertisers, or Nexstar Media Inc.
For inquiries or corrections to Press Releases, please reach out to GlobeNewswire.