GlobeNewswire
MPT ALERT: Bragar Eagel & Squire, P.C. Reminds Investors that a Class Action Lawsuit Has Been Filed Against Medical Properties Trust, Inc. and Encourages Investors to Contact the Firm
News provided by
Bragar Eagel & Squire
Nov 19, 2023, 9:00 PM ET
NEW YORK, Nov. 19, 2023 (GLOBE NEWSWIRE) -- Bragar Eagel & Squire, P.C., a nationally recognized stockholder rights law firm, reminds investors that a class action lawsuit has been filed against Medical Properties Trust, Inc. ("MPT" or the "Company") (NYSE: MPW) in the United States District Court for the Southern District of New York on behalf of all persons and entities who purchased or otherwise acquired MPT securities between May 23, 2023 and August 17, 2023, both dates inclusive (the "Class Period"). Investors have until November 28, 2023 to apply to the Court to be appointed as lead plaintiff in the lawsuit.

Click here to participate in the action.
According to the complaint, on May 23, 2023, MPW issued a press release announcing that it had entered into a recapitalization transaction (the "Recap Transaction") with Prospect Medical Holdings, Inc. ("Prospect"), a health care management services organization. Pursuant to the Recap Transaction, in relevant part, MPW would take an equity stake in Prospect's managed care business, PHP Holdings, LLC ("PHP"), in lieu of a cash payment of outstanding loans and accrued but unpaid rent and interest owed by Prospect to MPW. The Recap Transaction was subject to regulatory approval by the Department of Managed Health Care of the Health and Human Services Agency of the State of California ("DMHC"), the regulatory body responsible for governing managed health care plans in California.
Plaintiffs allege that during the class period, defendants failed to disclose to investors that: (i) the Recap Transaction was subject to regulatory approval and had in fact been placed on hold by the DMHC; (ii) accordingly, MPW had misrepresented the regulatory process for the Recap Transaction's approval; (iii) as a result of the foregoing, MPW overstated the approval prospects and benefits of the Recap Transaction; and (iv) as a result, the Company's public statements regarding the Recap Transaction were materially false and misleading at all relevant times.
On this news, MPW's stock price fell $0.57 per share, or 7.6%, to close at $6.93 per share on August 18, 2023.
If you purchased or otherwise acquired MPT shares and suffered a loss, are a long-term stockholder, have information, would like to learn more about these claims, or have any questions concerning this announcement or your rights or interests with respect to these matters, please contact Brandon Walker or Marion Passmore by email at investigations@bespc.com, telephone at (212) 355-4648, or by filling out this contact form. There is no cost or obligation to you.
About Bragar Eagel & Squire, P.C.:
Bragar Eagel & Squire, P.C. is a nationally recognized law firm with offices in New York, California, and South Carolina. The firm represents individual and institutional investors in commercial, securities, derivative, and other complex litigation in state and federal courts across the country. For more information about the firm, please visit www.bespc.com. Attorney advertising. Prior results do not guarantee similar outcomes.
Contact Information:
Bragar Eagel & Squire, P.C.
Brandon Walker, Esq.
Marion Passmore, Esq.
(212) 355-4648
investigations@bespc.com
www.bespc.com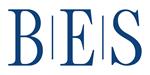 NOTE: This content is not written by or endorsed by "KLAS", its advertisers, or Nexstar Media Inc.
For inquiries or corrections to Press Releases, please reach out to GlobeNewswire.