GlobeNewswire
Earlyworks Co., Ltd. Enters into Memorandum of Understanding with Pole to Win Vietnam to Access Blockchain Quality Assurance Market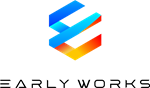 News provided by
Earlyworks Co., Ltd.
Nov 20, 2023, 8:00 AM ET
Tokyo, Japan, Nov. 20, 2023 (GLOBE NEWSWIRE) -- Earlyworks Co., Ltd. (Nasdaq: ELWS) (the "Company" or "Earlyworks"), a Japanese company operating its proprietary private blockchain technology, Grid Ledger System ("GLS"), today announced that it had signed a memorandum of understanding ("MOU") with Pole to Win Vietnam ("PTW-V"), a quality verification provider, to enter into a business alliance (the "Alliance") seeking to expand both parties' businesses by utilizing GLS and blockchain-related technology. PTW-V is an affiliate of Pole to Win Corporation, a provider of quality assurance debug testing, software quality testing, online support services, and testing services for products using blockchain technology comparable to Japanese third-party system verification. The Alliance aims to enhance the quality standards within the blockchain area for Web 3.0 businesses and startups.

The Alliance is a pivotal component of Earlyworks' overarching strategy to introduce GLS into various industries and broaden its spectrum of applications. Pursuant to the MOU, Earlyworks and PTW-V will work together to perform code checking and testing of behavior of products using blockchain technology and offer third-party verification of systems for defects. Both parties also plan to create and provide third-party evaluation certificates. Earlyworks is set to provide knowledge in the blockchain domain, support sales activities and liaise with third-party subcontractors.
The Alliance is expected to offer the Web 3.0 industry a low-cost blockchain verification solution. System failures in blockchain technology have occurred around the world due to the complexity of the system, but there are few verification service providers with extensive experience in developing and verifying blockchain. Therefore, many blockchain companies perform their own in-house verification, which puts pressure on development resources and incurs relatively high costs, thereby impeding the growth of Web 3.0 businesses and startups.
Mr. Satoshi Kobayashi, the Chief Executive Officer and Representative Director of Earlyworks commented, "We are excited to partner with PTW-V, and we believe the Alliance will serve as a cornerstone of our expansion in the quality assurance market. PTW-V, with extensive experience in system verification and capability to create test cases and conduct testing, will be a valuable partner in checking the behavior and defects of blockchain-based applications. Together with PTW-V, we are prepared to meet the demands of Web 3.0 businesses and startups for cost-efficient code checks and third-party verification. The Alliance also underscores our dedication to improving quality standards of blockchain products in the Web 3.0 industry. Leveraging our GLS, we will continue delivering high-quality services to our clients, increasing our presence in the blockchain industry, and creating value for our shareholders."
About Pole to Win Vietnam
PTW-V is an affiliate of Pole to Win Corporation which provides quality assurance services. PTW-V has been in business for more than five years and provides quality verification services comparable to Japanese third-party verification (testing), utilizing Japanese speaking human resources. For more information, please visit PTW-V's website: https://www.ptw-v.com/.
About Earlyworks Co., Ltd.
Earlyworks Co., Ltd. is a Japanese company operating its proprietary private blockchain technology, GLS, to leverage blockchain technology in various applications in a wide range of industries. GLS is a hybrid blockchain that combines the technical advantages of blockchain and database technology. GLS features high-speed processing, which can reach 0.016 seconds per transaction, tamper-resistance, security, zero server downtime, and versatile applications. The applicability of GLS is verified in multiple domains, including real estate, advertisement, telecommunications, metaverse, and financial services. The Company's mission is to keep updating GLS and make it an infrastructure in the coming Web3/metaverse-like data society. For more information, please visit the Company's website: https://ir.e-arly.works/.
Forward-Looking Statements
Certain statements in this announcement are forward-looking statements. These forward-looking statements involve known and unknown risks and uncertainties and are based on the Company's current expectations and projections about future events that the Company believes may affect its financial condition, results of operations, business strategy and financial needs. Investors can find many (but not all) of these statements by the use of words such as "approximates," "believes," "hopes," "expects," "anticipates," "estimates," "projects," "intends," "plans," "will," "would," "should," "could," "may," or other similar expressions. The Company undertakes no obligation to update or revise publicly any forward-looking statements to reflect subsequent occurring events or circumstances, or changes in its expectations, except as may be required by law. Although the Company believes that the expectations expressed in these forward-looking statements are reasonable, it cannot assure you that such expectations will turn out to be correct, and the Company cautions investors that actual results may differ materially from the anticipated results and encourages investors to review other factors that may affect its future results in the Company's registration statement and other filings with the SEC.
For more information, please contact:
Earlyworks Co., Ltd.
Investor Relations Department
Email: ir@e-arly.works
Ascent Investor Relations LLC
Tina Xiao
Phone: +1-646-932-7242
Email: investors@ascent-ir.com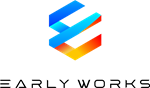 NOTE: This content is not written by or endorsed by "KLAS", its advertisers, or Nexstar Media Inc.
For inquiries or corrections to Press Releases, please reach out to GlobeNewswire.