GlobeNewswire
Salgenx Reveals the Future of Energy Storage with a Grid-Scale Multifunctional Industrial Powerhouse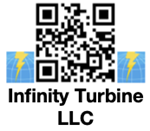 News provided by
Infinity Turbine LLC
May 26, 2023, 10:20 AM ET
MADISON, Wis., May 26, 2023 (GLOBE NEWSWIRE) -- Salgenx, a leading innovator in energy storage technology, has unleashed its latest breakthrough in the field of grid-scale energy storage. The company has introduced a revolutionary multifunctional industrial powerhouse that is set to redefine the way we store and utilize energy.

With the growing demand for sustainable and efficient energy solutions, Salgenx has taken a bold step towards addressing the challenges of grid-scale energy storage. The newly unveiled multifunctional industrial powerhouse combines cutting-edge technology, unmatched performance, and a commitment to eco-friendly lean design practices.
The core feature of Salgenx's groundbreaking technology lies in its ability to offer a multifunctional approach to energy storage. This innovative jaw-dropping solution not only provides grid-scale power storage but also boasts a range of additional functionalities that enhance its value and versatility while charging. Salgenx's industrial powerhouse can handle multiple tasks, including desalination of water, graphene production, and other industrial processes, making it a truly transformative asset for industries worldwide.
What sets Salgenx's multifunctional industrial powerhouse apart is its unparalleled affordability using salt water as its core. With a commitment to providing accessible energy storage solutions, Salgenx has managed to achieve a breakthrough in cost reduction, ensuring that this advanced technology is available to a wider range of customers. This marks a significant step forward in the global transition towards cleaner and more sustainable energy systems since salt water covers more than 70 percent of Earth. Tax credits of $35 per kW are available for battery production, while carbon credits are associated with the production of cathode materials.
"We are thrilled to unveil the oil well of the future, where renewable energy from wind turbines or solar photovoltaic systems can be utilized to generate power, desalinate salt water, and produce graphene simultaneously while charging into energy storage," said Greg Giese, CEO of Salgenx. "Our goal is to revolutionize the way energy is stored, harnessed, and utilized. With this groundbreaking technology, we aim to empower industries across the oceans to achieve their sustainability targets while maximizing efficiency and minimizing costs."
Salgenx is calling upon industry leaders, policymakers, and stakeholders to join forces and embrace this transformative energy storage solution. Together, we can accelerate the transition towards a more sustainable and resilient future.
For more information about Salgenx's grid-scale multifunctional industrial powerhouse and to explore partnership opportunities, please visit www.salgenx.com or contact greg@salgenx.com
About Salgenx a division of Infinity Turbine LLC
Salgenx is a cutting-edge technology company dedicated to revolutionizing energy storage solutions. With a focus on grid-scale applications, Salgenx develops innovative and sustainable technologies that address the challenges of the rapidly evolving energy landscape. The company's commitment to affordability, performance, and eco-friendly practices sets it apart as a leading player in the energy storage industry.
Media Contact:
Greg Giese
CEO
Salgenx (a division of Infinity Turbine LLC)
Phone: +1 (608) 238-6001
Email: greg@salgenx.com or greg@infinityturbine.com
Infinity Turbine Website: https://www.infinityturbine.com 
Salgex: https://salgenx.com 
Salt Water Redox Flow Battery Technology Report: https://infinityturbine.com/flow-battery-technology-report.html 
Photos accompanying this announcement are available at
https://www.globenewswire.com/NewsRoom/AttachmentNg/e4f83532-2e01-470c-9b8c-6bc14042b3ca
https://www.globenewswire.com/NewsRoom/AttachmentNg/ba5c9e5e-986d-45df-9aa2-8e18079433bb
https://www.globenewswire.com/NewsRoom/AttachmentNg/ca07c00d-3fe2-4730-b8d5-1436aa582a23

A video accompanying this announcement is available at 
https://www.globenewswire.com/NewsRoom/AttachmentNg/52cdc9a7-8ed1-4689-a40b-ea6a133f572f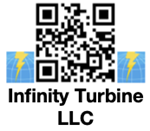 NOTE: This content is not written by or endorsed by "KLAS", its advertisers, or Nexstar Media Inc.
For inquiries or corrections to Press Releases, please reach out to GlobeNewswire.