EIN Presswire | Newsmatics
RF-star Joins Car Connectivity Consortium to Accelerate UWB Digital Keys
News provided by
EIN Presswire
Nov 21, 2023, 11:30 AM ET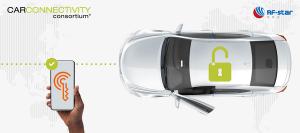 RF star joins Car Connectivity Consortium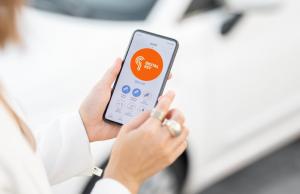 RF star develops CCC Digital Key solutions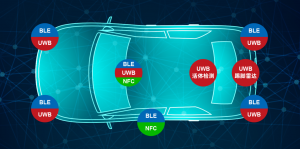 RF-star UWB Digital Key Solution Based on Domestic Wireless Modules
RF-star's UWB digital key solutions combined with BLE and NFC offer contactless, location-aware, and secure communication between smartphones and vehicles.
SHENZHEN, GUANGDONG, CHINA, November 21, 2023 /
EINPresswire.com
/ --
RF-star
, a leading provider of wireless module solutions, is pleased to announce its membership in the Car Connectivity Consortium (CCC) to further progress with the development of Bluetooth + Ultra Wide Band (UWB)+NFC digital keys for the automotive industry.
In July 2022, the CCC launched the latest Digital Key Release 3 V 1.1. The universal cross-industry standard adds UWB in combination with Bluetooth
®
 Low Energy connectivity and Near Field Communication (NFC) to have contactless, location-aware, and secure communication between smartphones and vehicles.
RF-star, as a pioneer in wireless IoT technologies of BLE, UWB, NFC, ZigBee, Matter, Thread, Wi-SUN, etc. has been developing a complete set of automotive digital key solutions combined with the UWB, Bluetooth
®
Low Energy, and NFC technologies.
UWB, a cutting-edge technology that utilizes radio waves to measure distances with extreme precision, is a key component of RF-star's digital key solutions. Integrated with UWB technology, the new solution based on its automotive-grade chip modules not only ensures secure and reliable communication between smartphones and vehicles but also enables advanced features such as accurate ranging and remote vehicle control.
Since 2010, RF-star has been engaging in the wireless connectivity area, especially in BLE technology for more than 10 years. In former BLE PEPS solutions, RF-star several
automotive-grade Bluetooth modules
have been successfully installed into cars and mass-produced, such as low-power modules based on TI CC2642R-Q1. The previously released CC2340R5 module RF-BM-2340B1 and its subsequent CC2340 series modules are also suitable for digital key applications. This series of modules has made Bluetooth Low Energy car access antenna node reference design.
Hence, RF-star's expertise in BLE technology and Bluetooth modules complements its UWB digital keys, easily achieving identity authentication, data interaction, and long-range positioning with ultra-low-power consumption.
The combination of these technologies realizes a 40m-100m wake-up service and starts the engine with pinpoint accuracy within decimeter-level positioning. The introduction of UWB offers unparalleled convenience and security beyond today's classic keys.
What's more, as a new member of the Intelligent Car Connectivity Industry Ecosystem Alliance (ICCE) in the first half of the year, RF-star with major players had been fortunate to draft UWB System Requirements to advance the development of digital key systems.
"With the implementation of the CCC digital key, the vehicle-to-device connectivity is imperative. It is a great honor to be a member of the CCC at this time and participate in the innovation of this wireless connectivity," said King Kang, CEO of RF-star. "RF-star will propel unceasingly the development of the Internet of Vehicles industry and jointly build UWB ecosystem with global leading RF chipsets, carmakers and device manufacturers."
For more information about digital key solutions and
automotive applications
, visit
www.rfstariot.com
or reach us by email address info@szrfstar.com.
About Car Connectivity Consortium
The Car Connectivity Consortium
®
(CCC) is a cross-industry organization advancing technologies for smartphone-to-car connectivity solutions. The CCC represents a large portion of the global automotive and smartphone industries with more than 150 member companies. The CCC member companies include smartphone and vehicle manufacturers, automotive tier-1 suppliers, silicon/chip vendors, security product suppliers, and more. Its Board of Directors includes individuals from charter member companies Apple, BMW, Ford, General Motors, Google, Honda, Hyundai, LG, Mercedes-Benz, NXP, Panasonic, Samsung, Thales, Volkswagen and Xiaomi. For more information, visit
www.carconnectivity.org
.
About RF-star
Shenzhen RF-star Technology Co., Ltd (RF-star) is a leading global provider of wireless communication modules and solutions, specializing in low-power modules for IoT, industrial, automotive, and consumer applications. With over a decade of engagement in Bluetooth and IoT communication technology and extensive expertise, we are capable of bringing reliable, convenient, secure and intelligent connectivity service to every industry, enriching smart life with a perfect wireless experience.
RF-star's product portfolio ranges from BLE modules, ZigBee modules, WiFi modules, Sub-1Ghz modules, Matter modules, Thread Modules, UWB modules Wi-SUN modules and customized service. As the official third-party IDH of TI and a trusted partner for customers worldwide, RF-star is committed to delivering cutting-edge wireless solutions.
Myla Yang
RF-star
18190842785
email us here
What is Bluetooth Digital Key for A Car?
NOTE: This content is not written by or endorsed by "KLAS", its advertisers, or Nexstar Media Inc.
For inquiries or corrections to Press Releases, please reach out to EIN Presswire.